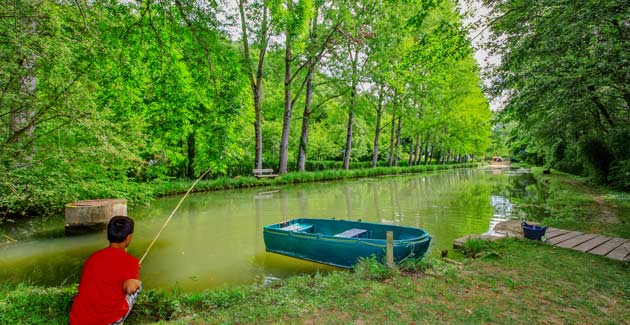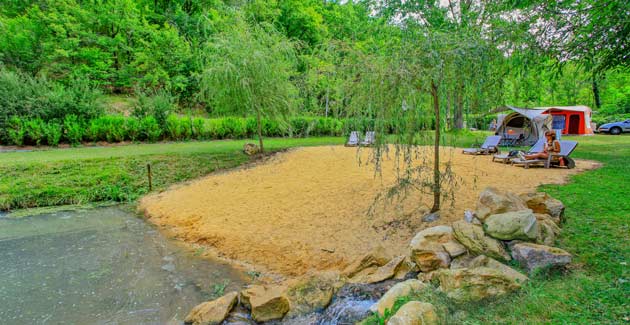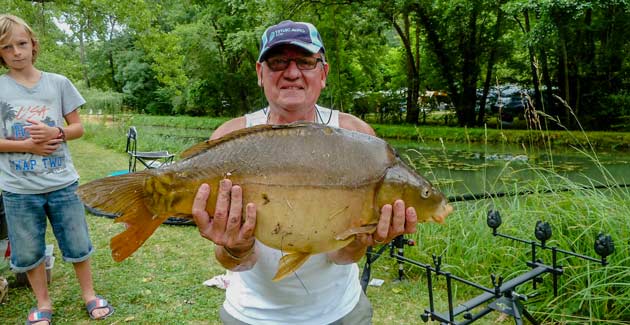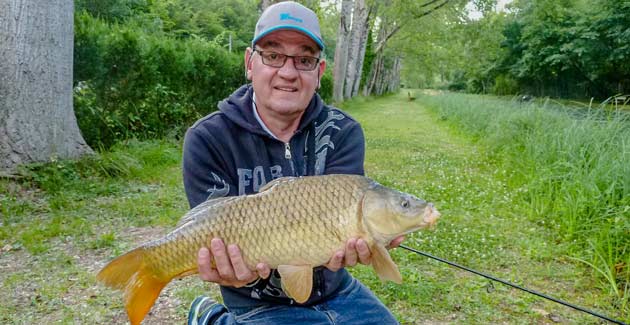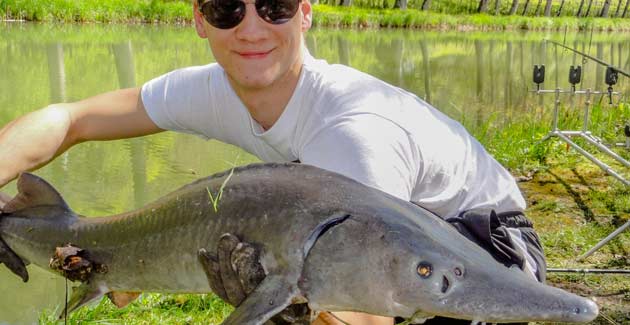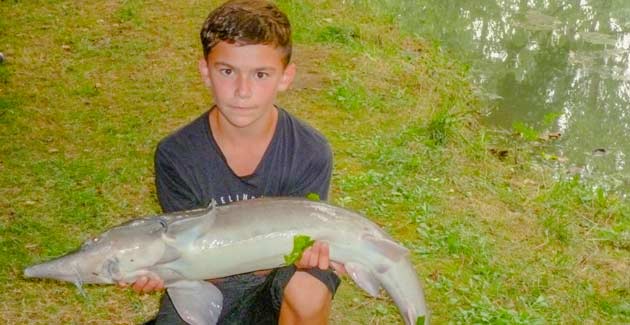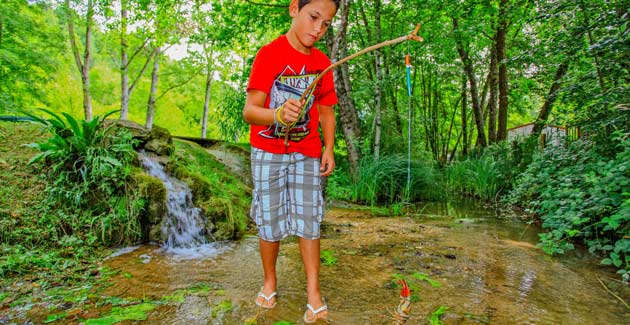 Are you looking for a campsite with fishing lake in the Dordogne for your next family holiday, then Le Val de la Marquise is the ideal for you.
Whether you are a beginner or a real pro Le Val de la Marquise has a 2500 m² fishing lake that is the ideal place to have a relaxing fishing holiday.
Stay & fish at our camp ground
The banks of the lake are surrounded by trees and bushes and there are benches at the shoreline for your comfort. The environment calls for a nice stroll around the lake, wherein you can enjoy the breath-taking greenery and natural surroundings.
Access to the lake is free (it is included in your camp site, mobile home or accommodation fee) and reserved for guests of our camp ground in the Dordogne. You do not require a licence in order to fish.
There is a fresh water stream that flows through the lake, which ensure the water is of excellent quality. On the camp ground you can fish for carp, mirror carp, grass carp, roach, bream, tench and even sturgeon!
The record for the largest carp caught is 14 kg!!!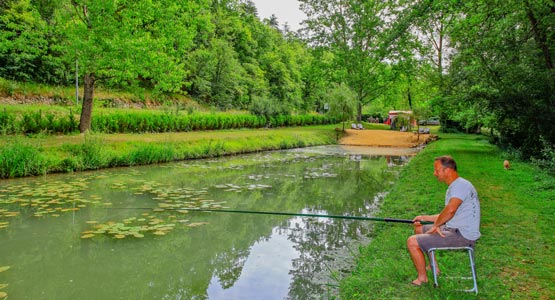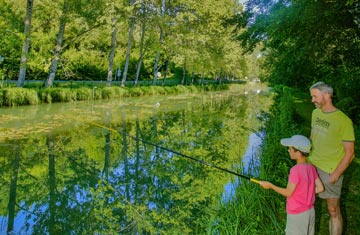 Fishing in the river at the camp ground
There is a "no kill" policy at the lake to ensure the healthiness of the natural environment. Barbless hooks are therefore recommended.
For those who prefer to go river fishing, our camping ground is just 500 meters from the river Vézère. This a place that is often frequented by local anglers.
Prefer to relax? At the end of the lake we have created a beautiful sandy beach. Here you can sit in the shade and relax on a sunbed while your partner fishes and your child builds a beautiful castle in the sand.