BECOME THE OWNER OF YOUR OWN MOBILE HOME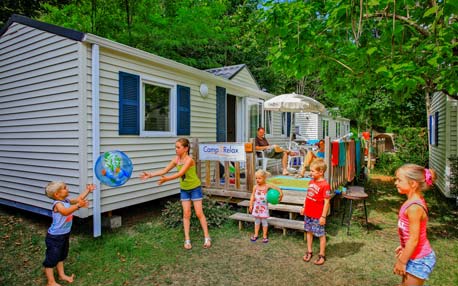 On our camping site Perigord Noir are some sites reserved for private mobile homes. We offer mobile homes made by the luxury brand "Louisiana", a Breton manufacturer known for its reliability.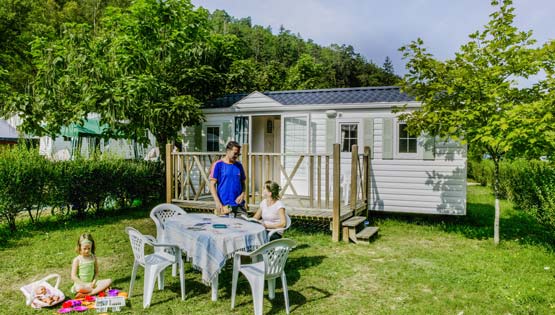 Have you always dreamed of having a second home in one of the most beautiful regions of France, then having a mobile home in the Dordogne is the perfect option.
We provide high quality mobile homes at the best price.
Everything is provided for your wellbeing and security; a relaxing heated pool on site, a lake with a sand beach, playgrounds and other excellent facilities are available at our 4-star Périgord camp ground.
Buy a mobile home near Sarlat in the Dordogne
Our team takes care of everything: the maintenance of the plot, mowing the grass, trimming the hedge. You can enter your mobile home from April 1 to October 22, to have an extended break or simply enjoy a relaxing weekend.
Make an appointment now to visit our residential camping facilities in the Dordogne. Please feel free to contact us at 05 53 54 74 10 to schedule an appointment.
To view the various mobile home models that are for sale please visit the Louisiana website: https://www.louisiane-fmi.com//
To view the mobile homes that are currently for sale please follow the link provided: https://mobilhome-dordogne.jimdofree.com