Paul Valéry said that a bad experience is better than good advice. At the Val de la Marquise, we meet the expectations of our demanding customers who want good advice and a good experience. To guarantee the success of your holidays in the Périgord Noir, we have selected our favorites. Trust us: we will not let you down.
As for dining, the campsite's snack bar restaurant, the Tiki bar, offers delicious dishes to eat on the premises or take away. In Campagne, a few minutes walk from the hotel, you will find two excellent restaurants where you can taste the specialties of the region such as duck foie gras or the famous truffle: Couleurs Café and Le Bistrot du Château. Do you prefer an unusual address? Direction The Auberge de Layotte in Tursac.
Forgotten fishing rod? Caravan damaged? Torn tent cloth? Want to rent a kayak or an electric bike? Consult our section "Our tips"!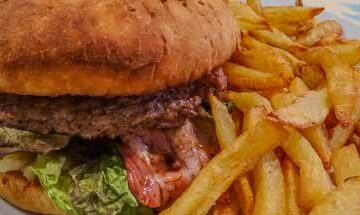 The "Tiki Bar"


Restaurant snack bar of the camp ground: food in the restaurant or takeout

Couleur Café


Very attractive restaurant with fine cuisine, offering high-quality food products from the region. Located 1.5 km from the campsite.
Tel. 05 53 54 48 73

L'auberge de Layotte


Restaurant with a distinctive style and unique in their own way
Tursac, 13 km from the campsite.
Tel. 05 53 06 95 91 – Website: http://www.aubergelayotte.com/fr/