At Val de la Marquise we offer a range of lovely wooden chalets, for a cozy stay in a natural environment.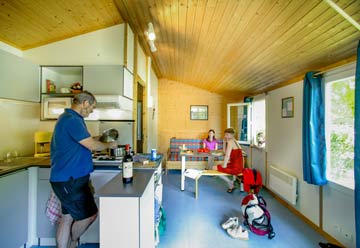 Our camp ground is immersed in the beauty of the surrounding natural environment. We constantly live outdoor. You only have to open your door and take a deep breath of fresh air to fully enjoy staying on the doorstep of the beautiful forest of Campagne.
At our camp ground we offer three types of chalets.
Rent a chalet in the Périgord