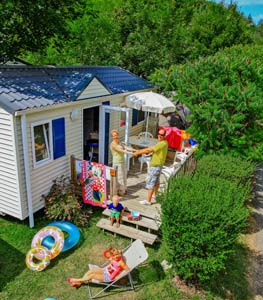 Mobile-home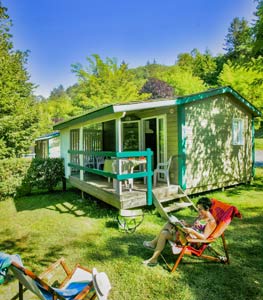 Chalet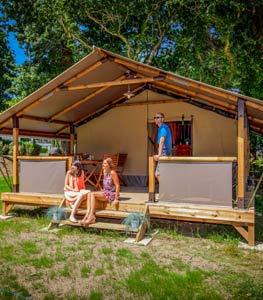 Lodge tent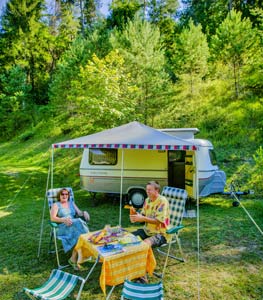 Camp sites
4 types of accommodation to rent in the Dordogne
For those looking for a camp site or nice accommodation surrounded by nature, you will find exactly what you are looking for at our 4-star camp ground in the Dordogne.
On more than 4 acres of natural green landscape, in a quiet and shaded area, we offer beautiful holiday homes, mobile homes and tent lodges.
Whether you came for a lovely holiday with your partner, family, children or friends, our campsite in the Périgord provides the perfect location.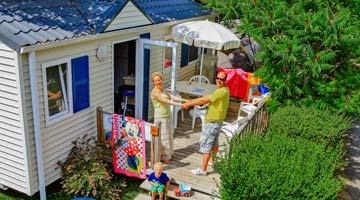 In the Le Val de la Marquise we value quality over quantity, therefore we only have 29 accommodations on the total 104 sites on our camp ground. Both the mobile homes and the chalets are modern and in perfect condition.
Each site very well maintained and is separated by a large hedge and trees, to give you the level of privacy you desire.
Holidays in comfortable accommodation
All our accommodation is equipped with bathrooms and toilets. Each site also has a place where you can park your car.
Whether you are staying in a chalet, mobile home or lodge tent you will have a wooden porch (covered or uncovered) so that you can enjoy the natural life of the Dordogne.
We offer six types of mobile homes, two types of chalets and special lodge tents. These units have 1 to 3 bedrooms and can host 2 to 6 people.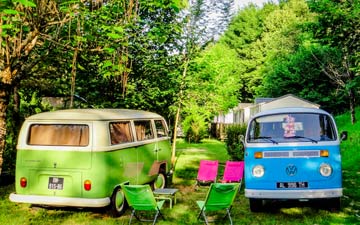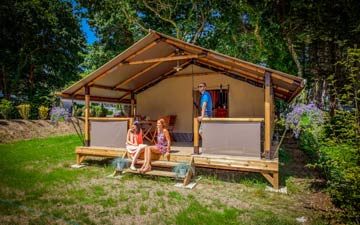 Rent your stay in the Périgord Noir
Since 2016, we also offer two new lodge tents, which have proven to be a great success. If you love camping, but would like to do it in full of luxury and comfort, the lodge tent is the perfect for you.
This luxury tent is equipped with a bathroom, two bedrooms, a large covered porch, barbecue and a comfortable hammock.
If you are looking to have a holiday in the Dordogne in which you are immersed in the tranquillity of nature, do not wait any longer and book your stay at our camp ground in the now.