Our Kids Club in the Dordogne brings endless fun for children between 5 and 12 years old. The Kids Club is open Monday to Friday during the high season and your little ones can spend their holidays as real cro mignons in our 4 star campsite Dordogne.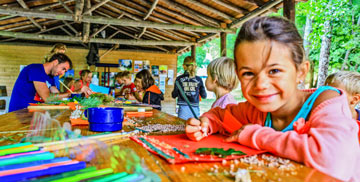 Taking part in the Kids Club is completely free, no reservations are needed.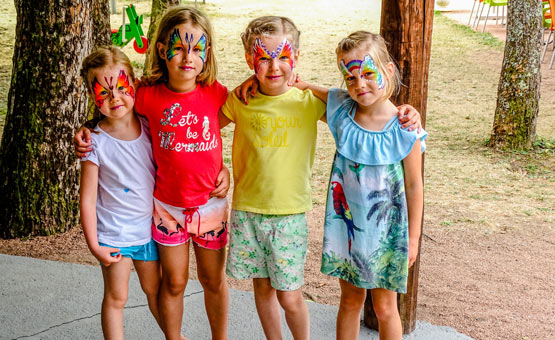 A dream holiday for your children
Your children will be warmly welcomed by our animatrice in a real Indian tepee, which provides an enchanting setting for fun activities. Treat your kids to a holiday filled with lots of excitement, adventure and great memories that they will have for the rest of their lives.
Thanks to our Kids Club "Les co mignons" your kids will have an unforgettable holiday where they make lots of new friends. That gives you the opportunity to let off steam and visit the charming local markets in the Dordogne. The Kids Club "les cro mignons" assures parents can leave their children to be cared for in a fun and educational environment.
All Kids Club activities are included in the price of your accommodation in the Dordogne, allowing you to enjoy a camping experience that is entertaining for children, without having to go over your budget.
Kids club in Dordogne
Our Kids Club leader speaks multiple languages ​​and provides different and unique activities such as arts and crafts, exploring nature, learning dances, treasure hunts, drawing competitions, ball games and much more. Besides the Kids Club, your children can also play on our bouncy castle, a playground especially designed for different ages and more.
In short, Le Val de la Marquise is thé premier camping ground in the Périgord Noir for families with young children.