For the true nature lover, we offer a traditional camping experience at the 4-star campsite Le Val de la Marquise.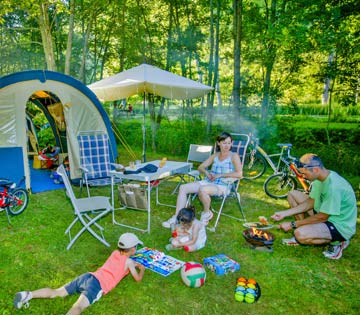 We offer three types of sites for tents, caravans and motorhomes: the Nature sites with an area between 80 and 100 sqm, Privilege sites with an area of over 100 square meters and the Comfort sites, which have an electric connection of 16 amps, water supply and wastewater disposal.
Our sites have a flat grass surface and are separated by hedges and trees. You have the choice of sunny sites, sites that a half shaded or a fully shaded campsite.
Our sites can accommodate up to 6 people.
We also provide a drain for chemical toilets from your motor home.
Campingsite caravan Dordogne :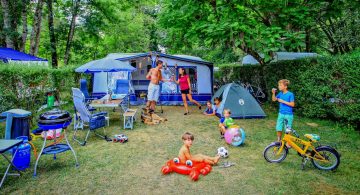 PRIVILEGE Site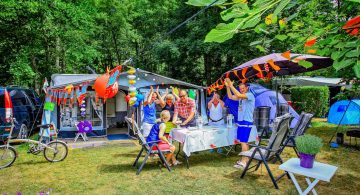 COMFORT Site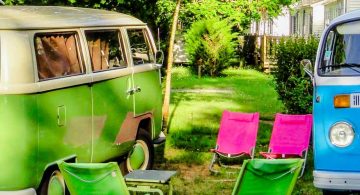 NATURE Site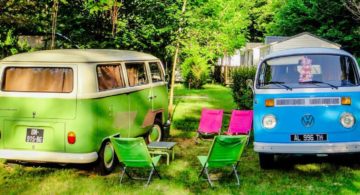 Motorhome stopover package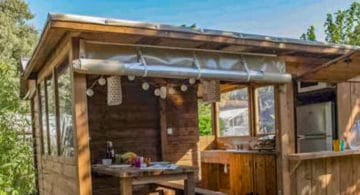 Freecamp Guinguette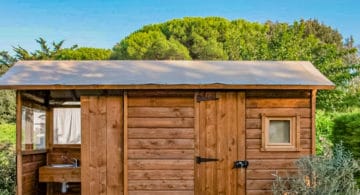 Freecamp Original «Pic-nic»
Rental location camping-caravaning comfort in the Dordogne
At the campsite Val de la Marquise, we know that you like to vary the pleasures. For this reason, you want to rent a spacious and comfortable location surrounded by vegetation to reconnect with nature and relax in a friendly atmosphere. However, you also want a certain quality of life and preserve your privacy. Our plots for 6 people for tents, caravans and motorhomes will offer you what you have come for: a green and preserved environment, friendliness, tranquility and comfort.
And to satisfy all lovers of traditional camping, our area is home to three types of bare land with an area of ​​80 to over 100 m2 delimited by natural hedges: Nature, Privilege and Comfort. The first is aimed at purists and tent cloths. The second is more for campers who want to enjoy a large private garden. As for the last, the Comfort, it is specially designed for our motorhome friends and caravanning.