Are you looking for a
campground with pool in the Dordogne
Then Le Val de la Marquise is for you!
Our pool is open throughout the entire season of the Perigord campground (weather conditions permitting).
It is Constantly heated by a heat pump and we ensure that the water remains at a constant 26 ° C throughout the summer. The sunbeds, parasols, crystal clear blue water and natural environment create the perfect atmosphere to completely relax in Val de la Marquise. Our heated pool in the Dordogne located is located in a majestic natural environment, where you can gaze upon the forests and mountains at the edge of the valley from your sunbed. The rippling water of the swimming pool in the background makes the soothing experience complete.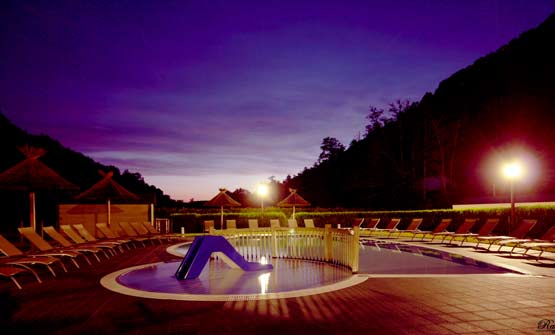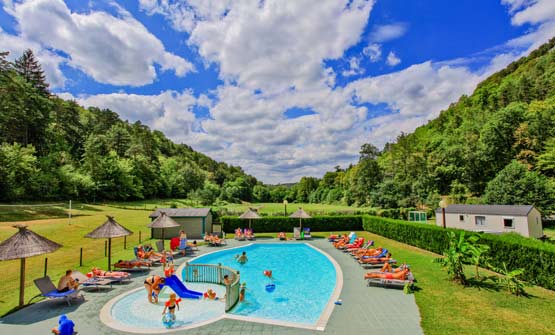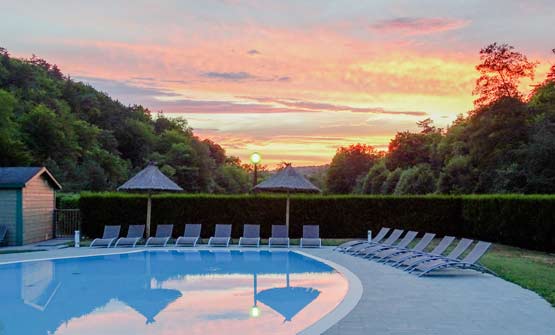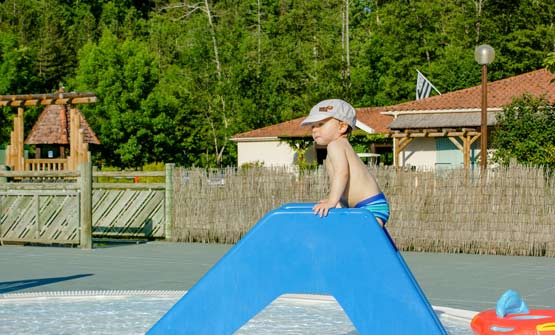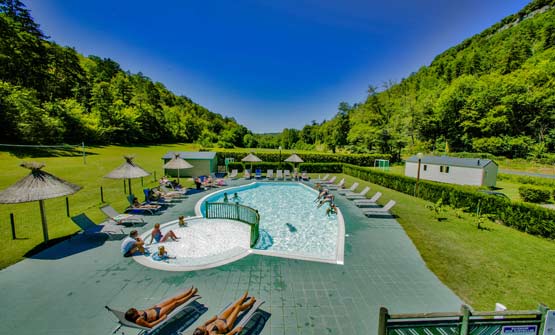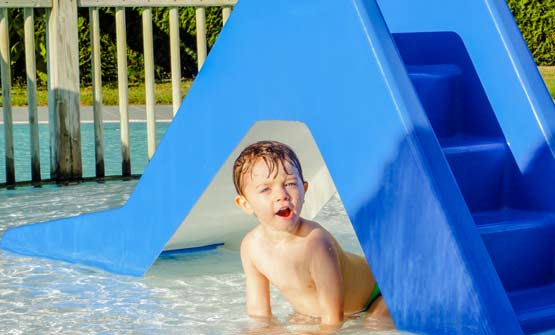 The camping Dordogne pool has both a shallow and deep end (1.40 meters). There is also a children's pool with a mini slide. The two pools are separated by a wooden fence. Our pool is ideal for parents who want to teach their children to swim. Children who can't swim yet, can cool off in our pool with water wings or inflatable tires.
From our swimming pool, you can keep an eye on your kids, as they are having fun on the bouncy castle.
Our pool has many comfortable luxury lounge chairs around the swimming area.
For hygienic reasons, you are only permitted to swim with briefs or trunks in
camping Périgord pool
For sports enthusiasts, we have a weekly aqua gym class in the high season.
In addition, during the high season we organise a weekly night swimming evening, where children are allowed in the pool after dark.
For those who prefer swimming in the river, there are several beaches close to the campsite. There is a park with a swimming lake and several pools located only 6 km from our campground with pool in Dordogne.