Join us from the 29th of April to the 30th of September at our
4-star camp site in the Dordogne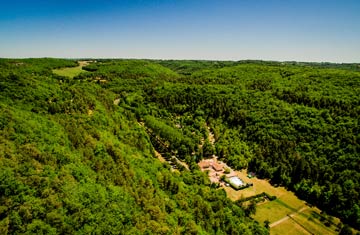 At our camping site you will find an authentic camping experience, beyond that of a camping site with mobile homes. We have two thirds of our sites reserved for traditional camping: in a tent, caravan or campervan, surrounded by nature.
Our pitches in the Dordogne are large (minimum 80 sqm), and are separated by hedges and trees.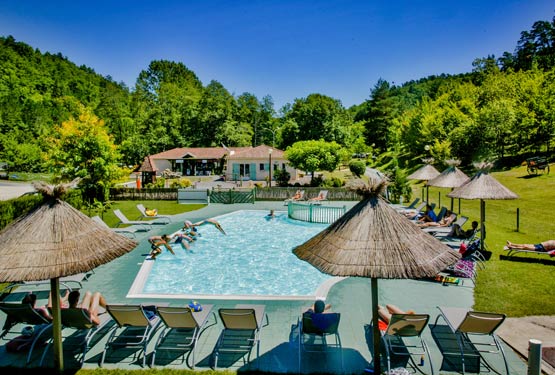 Whether you prefer sun or shade, you will undoubtedly find paradise for your next camping holiday in the Dordogne.
We offer 3 types of sites:
The Nature sites are between 80 and 100 sqm. These plots are located mainly in the center of the campsite and are on higher ground.
The Privilege sites, in an area exceeding 100 square meters. Ideal for large families. These plots are located next to the fresh water stream and the lake.
Comfort sites, located on a 100 sqm plot. These are powered sites with a 16 amps connection, a water supply and wastewater disposal. Our comfort sites are exclusively reserved for caravans and campervans.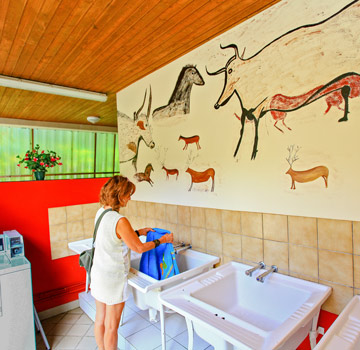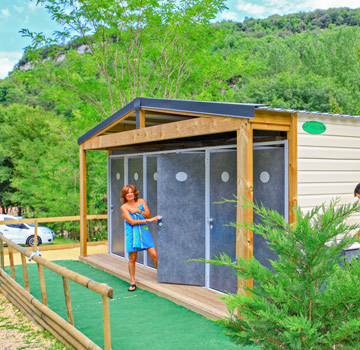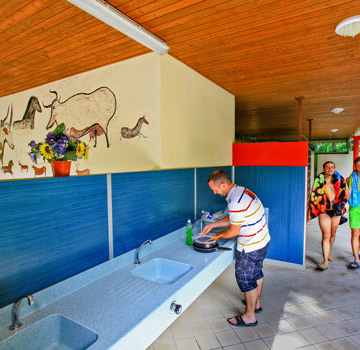 Our camp ground has three separate high quality sanitary facilities.
There is a sanitary facility at the entrance of the camp ground. It is accessible to people with low mobility and is also heated during the low season.
A large site with toilets and showers in the middle of the camp ground. There is also a baby bath in this facility, perfect for families with small children.
A medium-sized facility with toilets and showers at the top of the camp ground with additional amenities such as hairdryers and children's toilets.
Hygiene is a priority in Val de la Marquise, therefore our bathrooms are cleaned three times a day.
For motor homes we also have a drain to empty chemical toilets.
It is also possible to book a rental car at the reception should you wish to travel through the Dordogne region during your stay.