Camping Dordogne, Périgord noir
Take the time to discover a beautiful region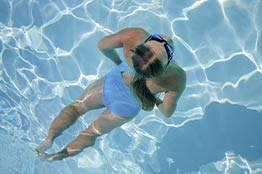 Video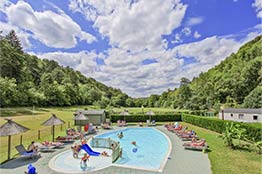 VIRTUAL
VISIT 360°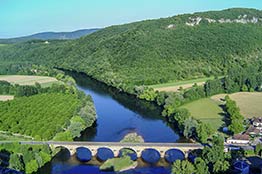 Blog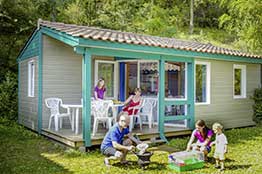 Rates
In the heart of one of the most beautiful forests of the Périgord Noir that is located at the South-East of the Dordogne, you can find our family friendly camping site – Le Val de la Marquise ****.
This small-scale vacation park is a cozy and welcoming home away from home, which offers a wide variety of activities and high-quality services to meet all your needs and create a memorable holiday for you and your family.
Whether you want to relax in peace and quiet, or would like to make the most of an active and adventurous break, which would allow you to leave all stress and worry behind, Le Val de la Marquise offers all the facilities that you need.
Camping Dordogne – Swimming Pool
Relax in the comfortable summer sun of the Aquitaine while sipping from a refreshing beverage and dipping your feet in the fresh crystal clear water of the pool. All the while you will be looking out over the breathtaking nature of the valley that surrounds the camping site.
In order to ensure your comfort the pool water at Le Val de la Marquise is heated to 26 degrees throughout the entire summer season.
The large swimming pool is shallow, which makes it a perfect environment to teach your children to swim or to stay in shape thanks to the aqua aerobics classes that are offered on a weekly basis.
Swimming in the pool after a busy day or early in the morning before everyone wakes up is the best way to take a break.
Discover the camping site

4-star camping Dordogne
A family camping site located in the middle of the Perigord Noir.
For us at 4-star camping Dordogne Le Val de la Marquise, your enjoyment and comfort comes first. That's why we work hard and passionately to make your stay with us as pleasant as possible.
Because of the wide range of entertainment, sporting and cultural activities we offer for all ages, as well as our complete service offer (a small grocery store, snack bar, barbecue, washing machines, WIFI are available to you) you will have everything you require at your doorstep and won't even have time to get bored.
The camping site has a mini-club, located in a real Indian teepee. The mini-club has a safe playground that is designed for children of various ages to play and make new friends. We have a bouncy castle, go-carts, a game room (billiard, table tennis and air hockey), soccer fields, volleyball courts and pétanque, a plastic arts workshop and much more. We offer everything you need to have a great holiday with your family!
Our entertainment program during the high season also has something for everyone. The program includes night swimming, disco evenings, walking tours, kayaking and canoeing trips and a mini disco for the kids. Your vacation in this beautiful and ideally located camping site is guaranteed to allow you to make great memories, socialise and have lots of fun.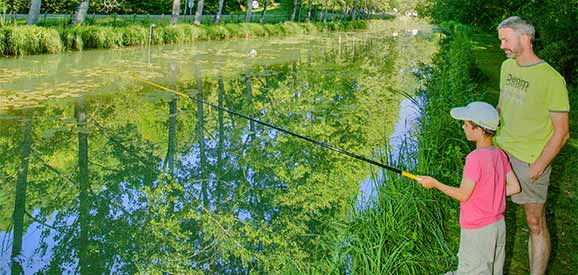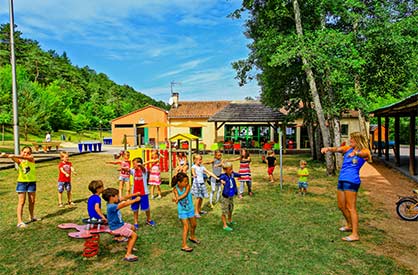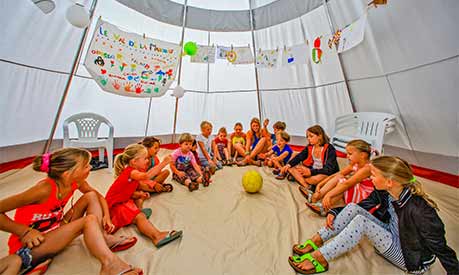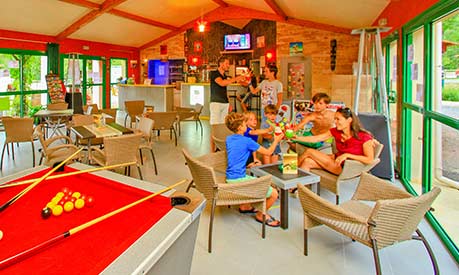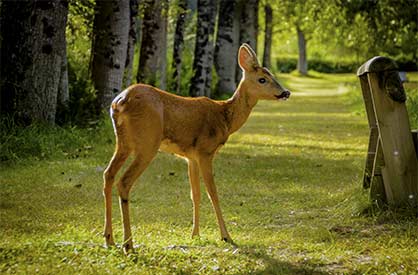 SEE our accommodation options
Mobile homes in the Dordogne
Very comfortable holiday accommodation in the Périgord
Camping Le Val de la Marquise **** is a place where you will experience an unforgettable vacation. You can play your favourite sports or enjoy your free time at your own pace, relax as much as you want to rid yourself of the stress of your daily life. We have 29 well equipped and comfortable holiday accommodation options that are perfect for either a family vacation or a romantic get-away.
The mobile homes on the property are modern and well equipped. The Duo mobile homes are ideal for couples. Our Grand Charm mobile homes are perfect for large families or groups of friends. Are you after the most comfortable experience possible? Then the Sup Pacifique mobile home is exactly what you need.
Each mobile home parking space is very spacious (20 m² to 32 m²) and includes a lovely terrace equipped with patio furniture. The mobile homes are separated by a hedge to give you privacy as we know that comfort and convenience are paramount to your stay in these charming mobile homes.
Below you can view our selection of high quality mobile homes in the Dordogne and chalet rental in the Périgord.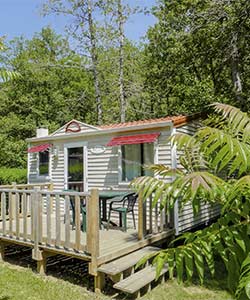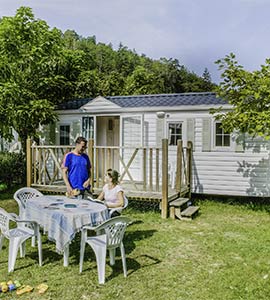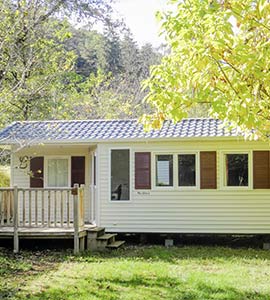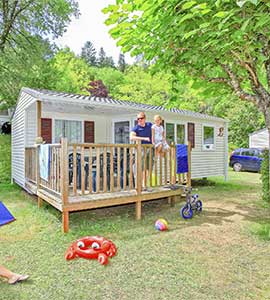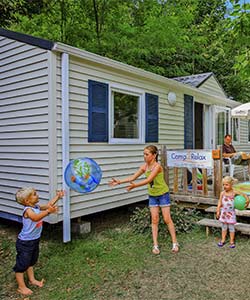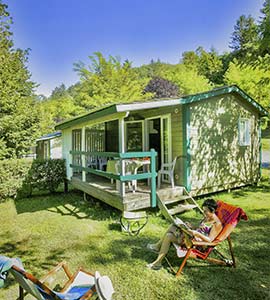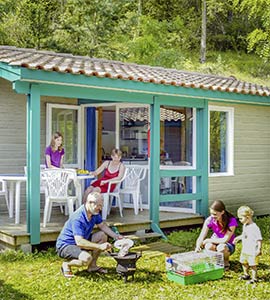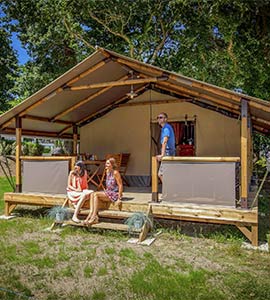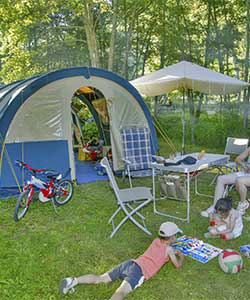 THE ADVANTAGES of Camping

Camping site beside a lake
Go fishing in our own lake during your stay with us
10 m
From
the forest
Perfect for lovely
family walks!
500 m
From the castle of Campagne
Great for a relaxing get-away in nature
6 km
from
Les Eyzies
The world capital of
the Prehistoric period
20 km
from
Sarlat
A magical
Medieval town
29 km
from
Lascaux
Also known as "the masterpiece of
the Prehistoric period"
The camp ground has the privilege of being located in some of the region's most beautiful natural environments. The grounds are immaculately maintained, with lots of flowers and greenery, so vacationers are ensured a relaxing holiday surrounded by the calming influence of the natural environment.
Our camp site also has a 2500 m² fishing lake, which has a freshwater stream that runs through it. It is a paradise for anglers, both amateurs and professionals. The pond contains carp that can be up to 10 kg as well as other species such as perch, trout, bream, whitefish and of course, sturgeon. The lake is sure to offer excellent fishing opportunities for the adventure seeking vacationer.
The lake is also the perfect environment for your children to learn the intricacies of fishing.
Please note that to protect the environment and the ecosystem of the lake, we have a « no kill » – policy. That means fish have to be released again immediately after being caught, without causing them any harm during or after capture.
Enjoy this this fun and unique experience, which will ensure that your family vacation is a memorable one.
Holidays in the Périgord Noir
Take the time to discover this beautiful region

Le bugue

Les Eyzies

Sarlat

Lascaux

Dordogne